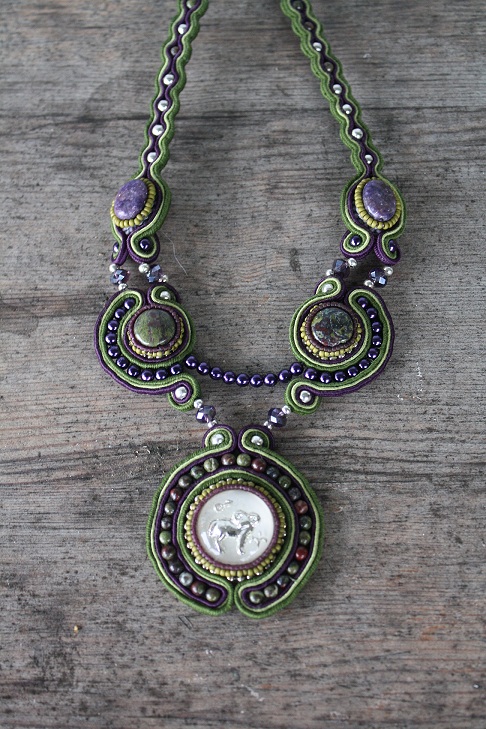 My brother wanted to give something special for his girlfriend this christmas and asked me to make him something. So I made this. I'm not entirely happy with it but I like the beads which are dragon vein coloured jaspers. Not entirely sure if it's the name or hte looks that made me fall inlove with them… it's probably the name.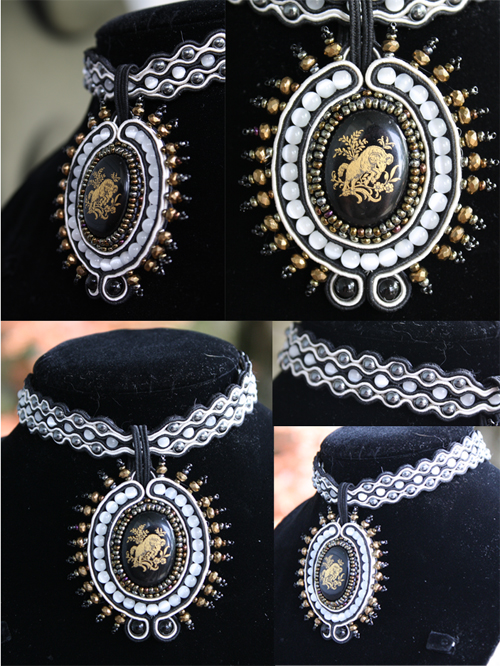 Soutache is one of the technics I discovered when going through bead embroidery and the different variations. I was unable to find a good tutorial on the concept, or even a good vendor to sell me the soutache ribbons but after a couple of weeks of looking I found someone willing to sell me a bunch of ribbons and I managed to find my way to a french tutorial on a necklace pendant.
The beads are white cateye pearls and blach hemalyke pearls
It took me a couple of days to finish and I'm quite proud of it.