Sooo, Monkey has an airbrusher and I got a lot of free time and then this happened.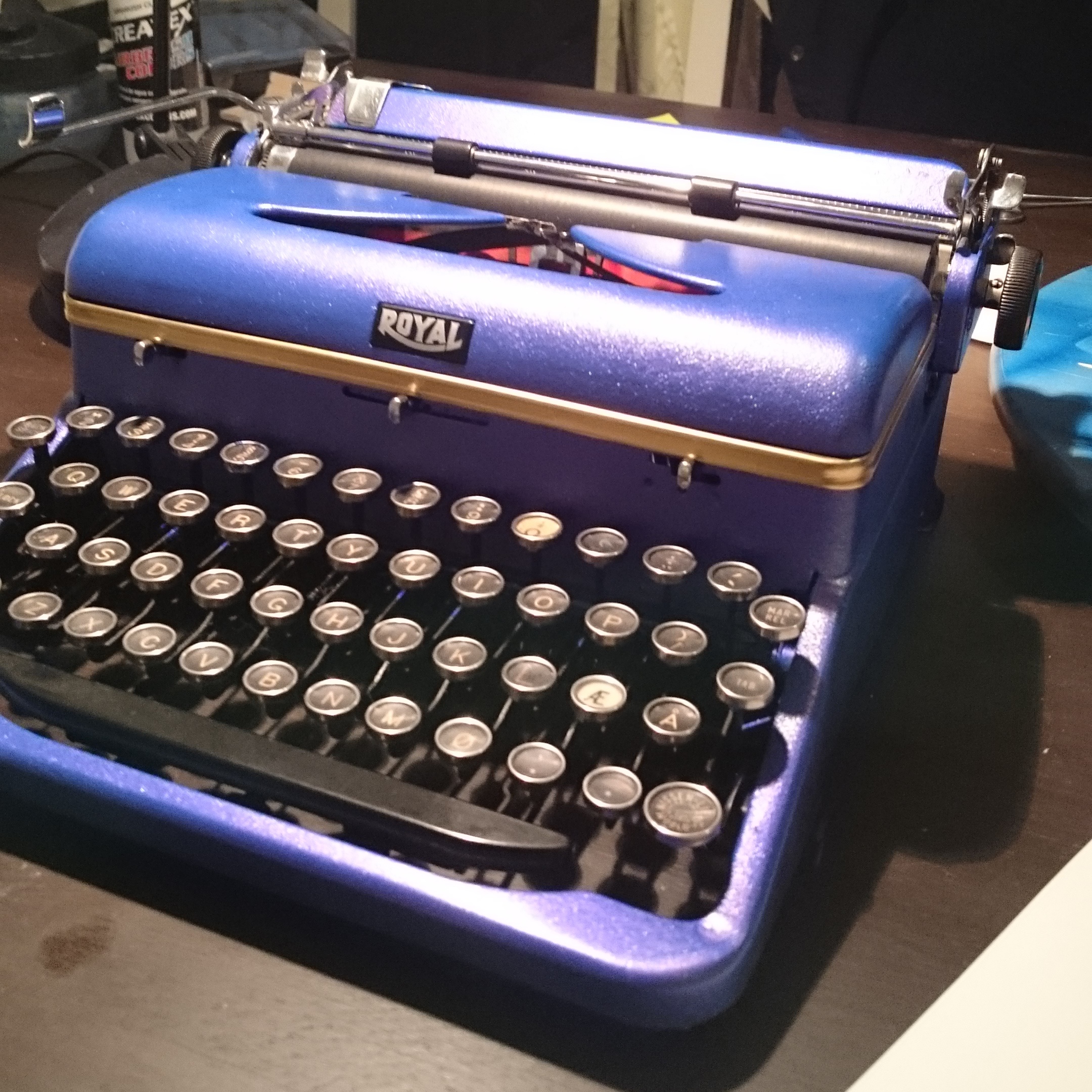 This weekend we went to Halden, across the fjord, in order to pick up a typewriter I had located on Finn.no
The lady selling it was keeping it in her garage until she could get rid of it and stated she hadn't actually used it herself, she just had it for decoration and now needed to clear up space. To only keep such craftmanship as a decoration and not for proper use is just sad in my opinion, but she wanted 50NOK for it so I kept my mouth shut.
It took some WD-40, a toothbrush and a lot of q-tips but I managed to get it fairly clean. Three of the keys wouldn't "bounce" when used, but after the clean and slightly modify one of the steelwings it now works beautifuly.
I spent some time looking up its serialnumber on the online database and managed to determine it's from 1939. Which is essentially the same year Norway was occupied by Germany and thereby included in World War 2.