Starfish from Lost Ocean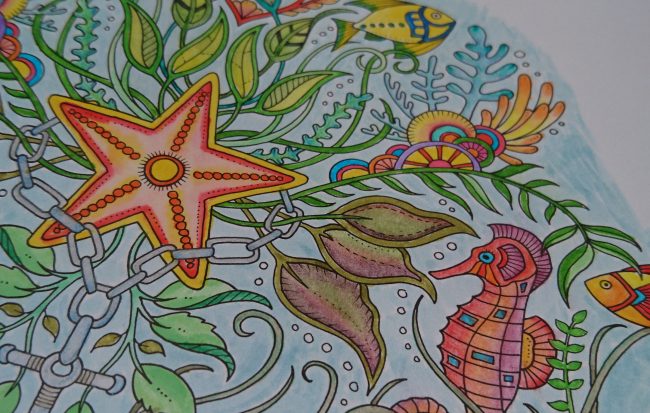 Inbetween being sick again, raiding in wow and general things in life I haven't had much time left for the little things that tends to give me a little bit of peace and quiet. But the other weekend I decided to get at least one page done in one of my books by Johanna Basford. Currently I only own three of them, like enchanted garden, secret forest and lost ocean.
I have yet to purchase the jungle themed and the christmas themed, but I suspect I might at some point. Most of my bookmoney ends up being spent on embroidery books anyway.
The weekend of colouring whenever I could gave me some peace and quiet, and probably allowed me to stress down enough to get better as well. And sadly there was nothing good on tv.